A glance into the days of future past!
Take a gander at this gnarly video showing the unearthing of our Exclusive "5 Years" Apparel back in October '16!
OUR CUSTOM SCREEN PRINTED TRANSFERS ROCK!

Click HERE to Request A Quote!
Harley Quinn Costume All-Over Tees are here along with the rest of her Suicide Squad collection!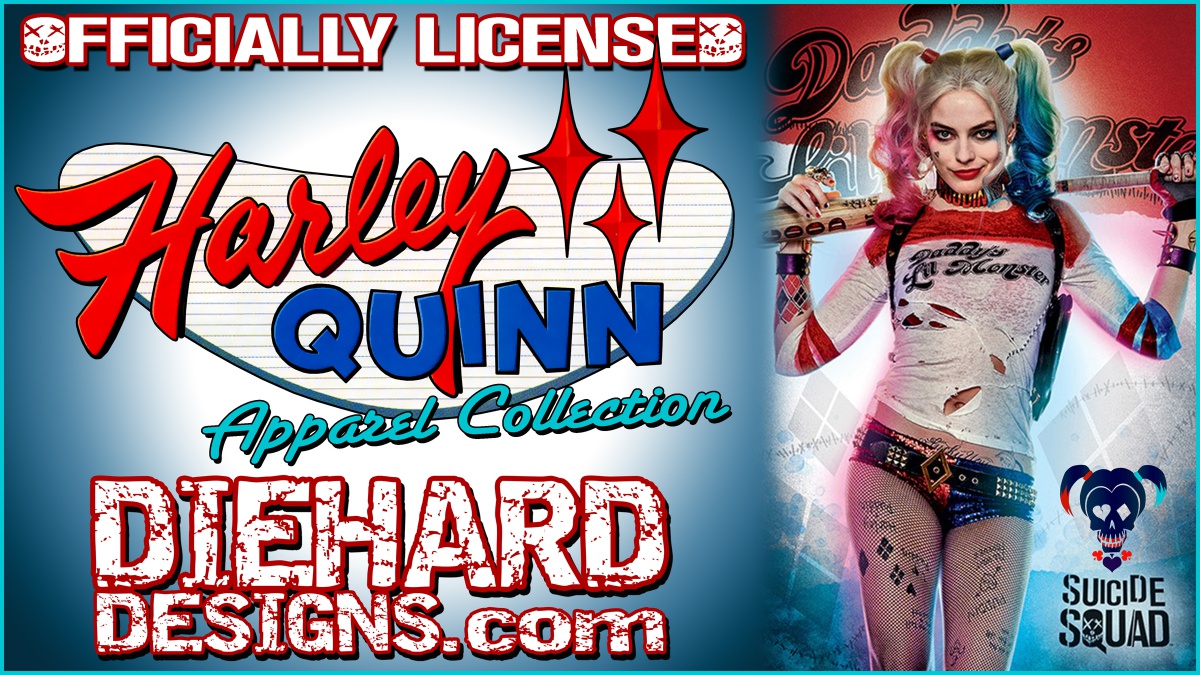 Click HERE to shop NOW!
Don't forget her crazy click of cooky criminals...Deadshot, El Diablo, Killer Croc, Captain Boomerang, Slipknot, The Enchantress, their minders Rick Flagg & Katana, & last but not least, their serial killin', klown-faced stalker, Mr. J.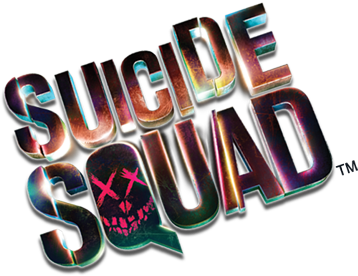 Shop the Officially Licensed Collection HERE!
Gifts for Tim Burton's Sleepy Hollow Fans!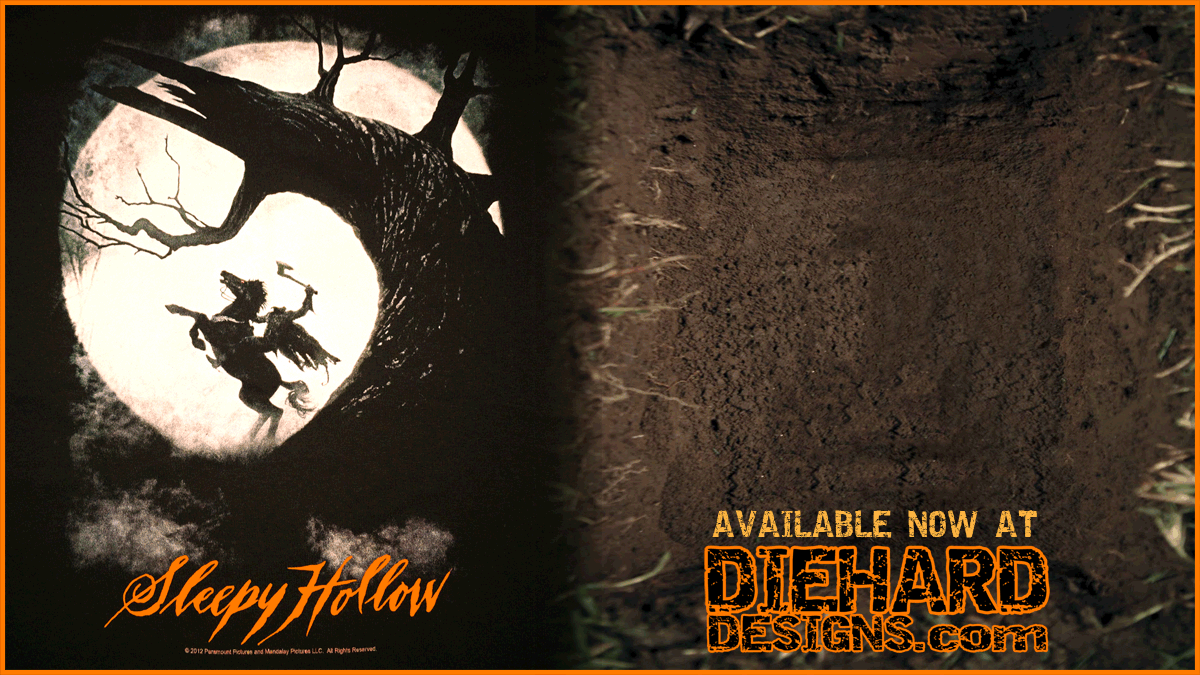 Click HERE to shop NOW!
WE INTERRUPT THIS PROGRAM TO BRING YOU A SPECIAL REPORT...
CAPTURE THE CRYPTOZOOLOGICAL DISCOVERY OF THE CENTURY!
This just in...The Beast from the Jungle, known worldwide as KONGO KONG, has been spotted lurking around Diehard☠️Designs!
We have confirmation from authorities that our Featured Artist, Sei Ozawa, & our Art Director, Diehard Dustin Lee, collaborated to come up with an image that truly depicts the horror of being hunted by The Gargantuan Goliath, as described by the few surviving witnesses.  One of those witnesses, Diehard Designs' very own Print Master+, David Lee, was fishing when he caught a rare glimpse of the cryptid creature.  David was quoted saying "It was like something from an episode of Gilligan's Island!  Co-owner, Vella, was crunching numbers when she spotted him through a window..."It was like he was straight out of the movie Jumanji!"
Now you can help capture "The Monsta" by grabbing our Diehard Designs Exclusive KONGO KONG "The Beast from the Jungle" Apparel in 20 different color combinations!
Click HERE to order NOW!

UPDATE: The Beast from the Jungle has been spotted on @ImpactWrestling!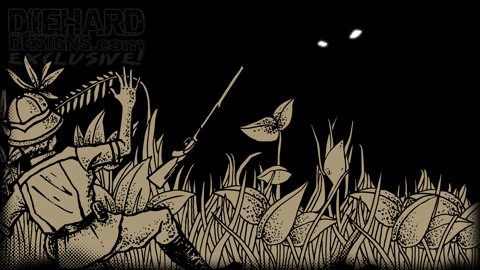 NEW OFFICIALLY LICENSED HOME GOODS
100's of Brand New Officially Licensed Home Goods are available now!  You'll find Premium Full Color All-Over Printed Fleece Blankets, Woven Throws, Pillow Cases, Pillow Shams, Body Pillows, Throw Pillows, Bandanas, Tote Bags, Accessory Pouches, & Beach Towels.  Click HERE to shop now.
ARTISTS ALWAYS WANTED!
   We are looking for talented artists who want to make money from their unique artwork.  If you are the creative-type who has designed something that you think could work or should be turned into wearables and/or wall art...then click HERE to learn more about this exciting opportunity.